FB Financial Corp. has reported first quarter results, with income having dropped and deposits seeing an increase.
Specifically, and according to a release, FirstBank saw net income of $35.2 million, or $0.74 per share, compared to net income of $52.87 million, or $1.10 per share, in the same quarter of 2021. The marks were $42.82 million, or $1.02 per share, in the fourth quarter of last year.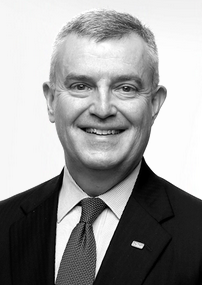 During the first quarter, total deposits increased by $159.4 million to $10.99 billion, with the number from Q1 2021 about $10.35 billion. Non-interest bearing deposits increased by $47.5 million, or 7.03 percent.
The Nashville-based company's return on average assets for the first quarter was 1.13 percent, return on average common equity was 10.1 percent and return on tangible common equity was 12.4 percent.
For the quarter, FB Financial recorded 21.3 percent growth in loans held for investment of $400.3 million.
"Our team produced strong results in most of our key performance drivers in the first quarter," Chris Holmes, FirstBank president and chief executive officer, said in the release. "The core bank produced impressive loan growth, consistent non-interest bearing deposit growth, clean credit metrics and continued momentum in adjusted earnings per share and adjusted tangible book value growth.
"The interest rate environment is a challenge for our mortgage business, but the bank is positioned for significant benefits as rates increase," Holmes added.
FB Financial is the parent company of FirstBank, which bills itself as the third-largest bank based in Tennessee. It has about $11.9 billion in assets.
Shares of FirstBank (Ticker: FBK) ended Tuesday trading at $41.84, up 0.60 percent.