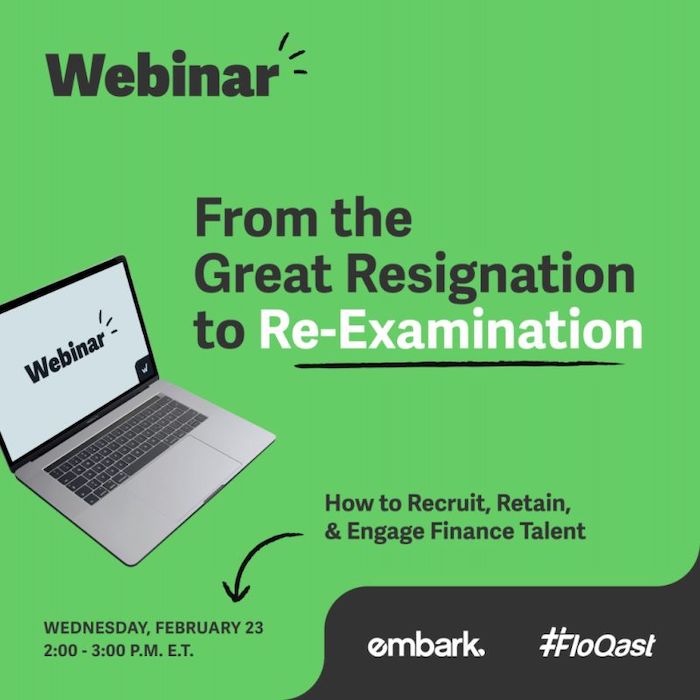 Originally published on Workiva
The Great Resignation has created an unprecedented talent crisis. In fact, the crisis is so severe that CEOs rank it as the top issue they expect to influence or disrupt business strategy over the next year.* Given the sharp decline in enrollment for the profession and increasing competition for talent, accounting and finance teams face many recruitment and retention challenges.
Join experts from Embark, FloQast, and Workiva as they discuss recent accounting and finance department trends. They'll talk through the struggles departments are facing, how an expected increase in regulatory pressures could impact teams, and steps departments can take to examine fundamental workplace systems and processes.
After this webinar, attendees will be able to:
Discuss recent trends and challenges in recruiting and retaining personnel in the accounting and finance profession
Assess how an increase in regulatory pressures will impact accounting and finance departments
Determine steps accounting and finance teams can take to improve employee retention and performance with technology
Event Details:
Date: Wednesday, February 23
Time: 2:00-3:00p.m. EST
Location: Virtual
Workiva offers one complimentary CPE credit for this webinar.
Not able to attend? Register today, and we'll email you the recording!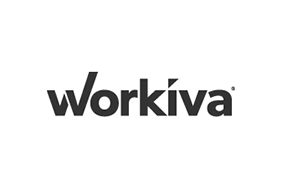 Workiva
Workiva
Workiva Inc. (NYSE:WK) simplifies complex work for thousands of organizations worldwide. Workiva customers trust the company's open, intelligent and intuitive platform to connect data, documents and teams, which results in improved efficiency, greater transparency and less risk. 
In just 10 years, Workiva has grown from a small startup to a formidable technology company, employing over 1,800 people across 18 different locations and serving over 3,800 customers in 180 countries. Over 75% of the Fortune 500 use Workiva's platform to solve the universal challenges of data, process and reporting complexity, by seamlessly orchestrating data among their systems and applications.
Sustainably driving innovation for its customers and employees is at the core of Workiva. Employees have the freedom and resources they need, backed by a culture of collaboration and diverse thought, to break new ground and build software solutions that have never existed before. Customers are central to the process as well. By working with Workiva developers and delivery managers, new fit-for-purpose solutions are developed regularly on Workiva's modern platform to help customers stay ahead of changing regulations, further streamline processes and meet the most demanding business challenges their industries face.
Workiva Integrated ESG Reporting Datasheet
More from Workiva