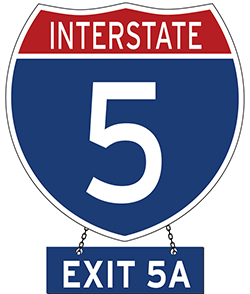 Schlepping and Schmoozing along the Interstate 54
Chapter 6, Exit 5A (Palm Avenue), Loews Coronado Bay Resort
From freeway exit marked CA 75; Palm Ave., take Palm Avenue (going west) and for 5 ½ miles follow it as it becomes Silver Strand Boulevard nestled between the Pacific Ocean and San Diego Bay. Loew's Coronado Bay Resort (4000 Coronado Bay Road) will be on the right.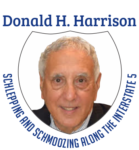 The 440-room Loews Coronado Bay Resort was opened in 1991 on a 15-acre spur of land jutting into San Diego Bay. Like other Loews Properties around the United States, it is owned by the Tisch Family, which operates the hotel business and other subsidiaries through Loews Corporation, a holding company. Tracing the Tisch family's enterprises is an interesting study in how a family grows its wealth.
The hotel's "ancestors" were in such places as Lakewood, New Jersey; Atlantic City; and the Catskill Mountains of New York where brothers Laurence and Robert Tisch cut their teeth in the hotel business. Their father Al Tisch, a garment manufacturer, gave Laurence $125,000 in 1946 toward the purchase of Laurel-in-the-Pines, a 300-room winter resort in Lakewood. Robert joined his brother two years later and they went on to purchase a dozen other hotel properties and in 1956 built the Americana Hotel in Bal Harbour, Florida.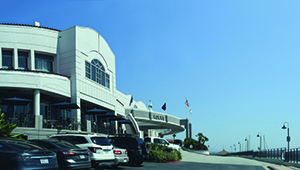 By 1959 the brothers' hotels were doing well enough that Laurence and Robert were able to purchase from MGM the 102 properties of the national Loew's Theatres chain, half of which they sold off to developers of apartment houses and other business properties, making a tidy profit. In 1985, the brothers sold the remaining theaters in the chain to Tri-Star Pictures. The Loew's theater chain used an apostrophe in its name to differentiate itself from the Tisch family's Loews Corporation.
The Tisch family meanwhile expanded into other businesses, purchasing in 1968 the Lorillard Tobacco Company, which marketed Kent and Newport cigarettes among other brands; in 1974 CNA Financial, which was in the insurance business; and in 1979 the Bulova Watch Company, all of which, according to Wikipedia, increased Loews' revenues from $100 million to more than $3 billion in a single decade.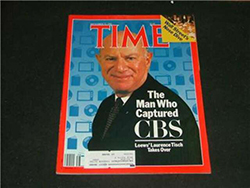 William S. Paley, the chairman of the CBS television and radio networks, invited Laurence Tisch in 1986 to help him fend off hostile takeover attempts by a variety of rivals. Laurence put up $750 million, enough to purchase a 24.9 percent share of CBS. Laurence subsequently became the company's president and CEO, selling off such subsidiaries as book publisher Holt, Rinehart and Winston and the CBS Music Group, while firing 230 of CBS News' 1,200 employees. The value of the company's stock went up, but its influence and viewership remained mired in third place behind ABC and NBC. Laurence sold CBS in 1995 to Westinghouse Electric for an estimated $5.4 billion, of which approximately $2 billion accrued to him personally.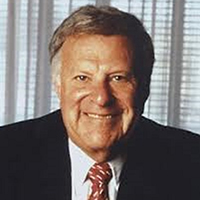 Robert, whose birthname was Preston Robert Tisch, was appointed by President Ronald Reagan as Postmaster General of the United States, serving from 1986 to 1988. Although a Democrat, he served under the Republican president. In 1991, Robert purchased 50 percent of the New York Giants of the National Football League; the other 50 percent being retained by Wellington Mara, the son of the club's founder, Tim Mara.
In 1998, Laurence and Robert retired. Laurence died in 2003, at age 80, and Preston died two years after that at age 79. The next generation of the Tisch family, who took over control of Loews, sold off the Lorillard and Bulova holdings. The company expanded into the energy field, exploring for oil and natural gas, and providing services for petroleum producers.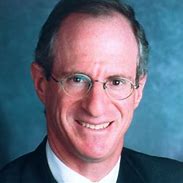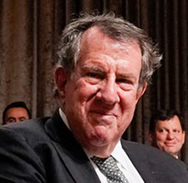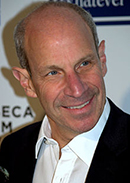 Laurence's children were Andrew, Daniel, James, and Thomas Jonah Tisch. Robert's children were Steve, Jonathan and Laurie. After founders Laurence and Robert retired, James, Andrew, and Jonathan were named to the three-member office of the president at Loews. All had substantial business experience.
As a vice president of Loews, James had purchased in 1982 a half dozen oil tankers for $42 million, unloading 51 percent of the Majestic Shipping business for $150 million four years later. The remaining 49 percent was valued in 2004 at $85 million. James, in a position that might be described as "first among equals," has served as Loews CEO since 1999.
Andrew served for 10 years as the president of Bulova, followed by a stint from 1990 to 1995 as chairman and CEO of the Lorillard Tobacco Company.
Steve succeeded his father as chairman, co-owner and executive vice president of the New York Giants. He also became a film and television producer, perhaps best known for producing Forrest Gump, the 1994 Academy Award winning movie starring Tom Hanks. Of local interest, he also produced The Postman, starring Kevin Costner, based on the novel written by San Diego County resident and Jewish community member David Brin.
Daniel Tisch served as the managing member of TowerView LLC, a Tisch Family investment fund.
Thomas Jonah Tisch became a corporate attorney in New York.
Laurie Tisch devoted herself to philanthropy, founding the Illumination Fund serving New York City children, with an emphasis on the arts and art education. She sits on the board of the Whitney Museum of American Art and the Children's Museum of Art. She serves as chair of the Center for Arts Education, which encourages public schools to improve arts education.
Of greatest interest to the Loews Coronado Bay Resort is the fact that Jonathan Tisch became the travel guru of the family. He became the CEO of Loews Hotels in 1989, and also served as chairman of the U.S. Travel Association, lobbying governments on behalf of all segments of the travel industry. As Loews Hotels CEO, he initiated the "Good Neighbor Policy," which donates used hotel furniture, dry goods, and leftover food to local communities. The Points of Light Foundation, created by former U.S. President George H. W. Bush, presented Jonathan with a President's Service Award in 1996. Jonathan's other initiatives promoted sustainable agriculture and energy-saving measures.
In September 2020, Andrew's son, Alexander "Alex" Hiat Tisch was named as president of Loews Hotels. Jonathan, who continued as the hotel chain's chairman and CEO, in a reference to the COVID pandemic that drastically reduced occupancy throughout the hotel industry, said of Alex: "It has been said that in times of crisis, people are tested and that leadership shines through … His steady demeanor has added reassurance and confidence to our team members, partners, and guests during a difficult time in our industry."
Specifically, said Jonathan, Alex helped "cultivate strategic partnerships with municipalities, developers, themed entertainment ventures and sports franchises to create unique hotel offerings. That work has, in return, increased the Loews Hotels & Co footprint with new development projects in Arlington, Texas; St. Louis and Kansas City, Missouri and Orlando, Florida."
The Tisch Family is known for various philanthropies, including those impacting the Jewish community. Laurence served as a president of the United Jewish Appeal of New York. Robert underwrote a professorship in Judaic Studies at the University of Michigan. Andrew is a trustee of the American Jewish Joint Distribution Committee (nicknamed "The Joint"), and founded the Jewish Leadership Forum and the Jewish Business Leadership Forum. Tisch Family members were major donors to the Biblical Zoo in Jerusalem.
The family's philanthropic interests extend deeply into other areas as well. Laurence was a major donor to the Metropolitan Museum of Art; The Tisch Children's Zoo in New York's Central Park and the Wildlife Conservation Society. He chaired the board of New York University for two decades (1978-1998), donating the money for the School of the Arts building that is named for him and his brother Robert. Tisch Hospital at the NYU Medical Center is also named for the brothers while Tisch Hall at NYU's Stern School of Business is named for Laurence and NYU's Tisch Center for Hospitality, Tourism and Sports Management is named for Robert.
Robert Tisch also donated $10 million to the Tisch Brain Tumor Center at Duke University, which he credited for extending his life after he developed brain cancer. The Tisch Building in New York City, which is headquarters for the Gay Men's Health Crisis (GMHC) program in New York City, also is named for him and his wife, the former Joan Hyman. The Tisch Center for the Arts at the 92nd Street Y in New York, and the Tisch Galleries at the Metropolitan Museum of Art similarly honor him.
In the next generation, James and his wife donated $40 million to establish the Tisch Cancer Institute at New York City's Mount Sinai Hospital. Andrew chairs the City Parks Foundation in New York and is a trustee of the Wildlife Conservation Society and the New York City Police Commission. Jonathan donated $40 million for a College of Civic Life that bears his name at Tufts University in Medford, Massachusetts, and a $10 million gift with his wife Lizzie to New York City's Metropolitan Museum of Art for a Costume Institute named in their honor.
Next: Sunday, February 13, 2022; Chapter 7, Exit 5A (Palm Avenue), The Hotel del Coronado.
*
This story is copyrighted (c) 2022 by Donald H. Harrison, editor emeritus of San Diego Jewish World.  He may be contacted via donald.harrison@sdjewishworld.com