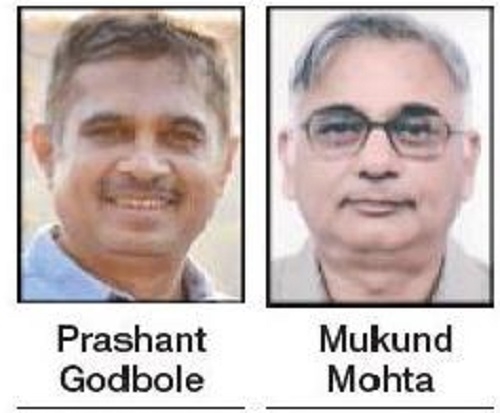 Business Bureau
Prashant Godbole of Godbole Gates Private Limited and Founder President Vidarbha Management Association (VMA) said that when the concept of the association was conceived by its founder members, they ensured a very strong constitutional base for it so that it could grow and proliferate well. "A strong constitution is thus an essential factor for any organisation or business to grow as it lays the foundation and the base of entire entity," he added.
He was addressing the 'The Wisdom Hour' organised by the association on the topic of 'Mann ki Baat' on Sunday.
Godbole being an experienced professional, management expert and founder President of VMA, stressed that doing things differently needs courage. "If you are sure that your idea will bear fruits sooner or later, then stick to it without caring much about the critics," he said.
He quoted example of VMA that, it was decided from day one that VMA would be a pure wisdom sharing platforms wherein no individual interest would be entertained neither any product marketing would be done. Earlier in the session, Mukund Mohta, owner of Kapilansh Dhatu Udyog Private Limited and Past President of VMA shared his insights on management in business. He shared how knowledge implementation at workplace can prove useful. Right from maintaining inventory, SOP's, work culture to handling crisis of union workers, he shed light over numerous techniques that can help.
He said that simple time management, attention towards accounts and billings and check list of daily works can show rise in profit.
Both the sessions were moderated by Yusuf Master. The combined session was wrapped with speech of out-going president Pradeep Jeswani. He thanked his team and all members of VMA for being supportive. He also shared his experience of being president and learning that he could gain during this period.