[ad_1]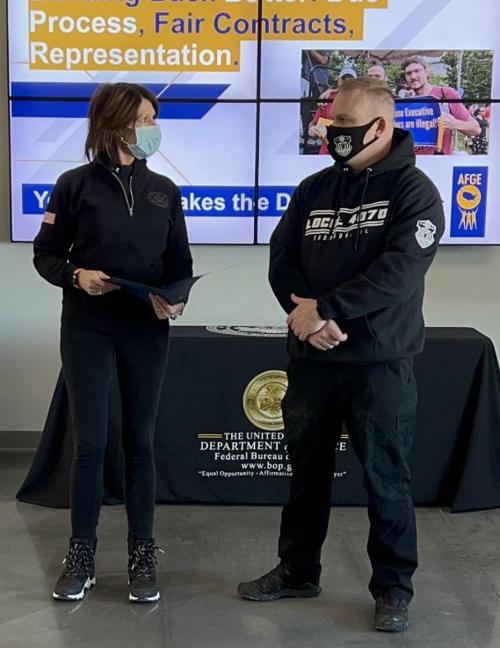 Zumkehr was recognized for his efforts to improve safety for prison employees and inmates during the ongoing COVID-19 pandemic and for his success in employee retention by helping to secure pay raises and bonuses at the Thomson, Ill., facility. 
U.S. Rep. Cheri Bustos, D-Moline, presented Zumkehr with the award Wednesday at USP Thomson, two weeks after she entered Zumkehr's name into the Congressional record in a speech on the House floor Jan. 10.
Zumkehr has served as AFGE Local 4070 president since May 2020. During that time, he successfully lobbied Bustos and Illinois U.S. Senators Tammy Duckwork and Dick Durbin to help secure pay raises, retention bonuses and a locality pay change to address critical staffing shortages at the prison that was contributing to employee exhaustion and low morale.